Business On Expands Electronic Contract Orders for Digital Innovation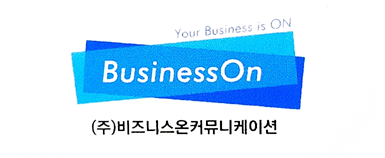 [Image Source: https://blog.naver.com/businessonc]
[Original Source: https://blocksavenue.news/technology/?q=YToxOntzOjEyOiJrZXl3b3JkX3R5cGUiO3M6MzoiYWxsIjt9&bmode=view&idx=5393742&t=board]
[Editor 2seasons, Blocks Avenue]
Non-face-to-face industry is expanding as accelerated adoption of online business has become a hot topic for companies due to the spread of Covid-19 virus.
Digital contract services have also received increasing attention from companies that have taken a step back and watched the trend because of familiarity with traditional methods and legal reasons after amendment of the Electronic Signature Act and the Digital New Deal.
Business On Communications Inc.(㈜비즈니스온커뮤니케이션), (CEO Minsang Ra(라민상), Minchul Kang(강민철) and Byungdoo Lee(이병두)/hereinafter Business On) has provided companies with a variety of non-face-to-face service.
"In particular, inquiries about the use of digital contract service called 'Smart-bill-sign' are rapidly increasing.", the company said.
Although various competing solutions are being released as the e-contract industry is booming, the company enjoys competitive edge such as stability over a long period of operation including accredited certificate, blockchain-based, various alternative certification measures, and many cases of interworking construction ERPs.
We will examine how the services are used on the type of industry and job groups through examples of customers using Smart-bill-sign to help companies hesitating to introduction of the service.
DaeSang(대상) Inc., a general food company owns distinguished brands such as ChungJungOne (청정원) and JongGa(종가집), is utilizing this service system for purchase and construction contracts at major field departments.
The company have been consistently using the system in conjunction with ERPs provided by Business On since 2011, it used for about 6,000 contracts last year.
Employee satisfaction has also increased since the system was introduced. This is because it simplified the contract approval process such as signing and seal, sharply reduced the overall time and cost, and improved the convenience of work.
In the case of Hanssem(한샘) Inc.—owning an design park and an online Hanssem Mall—is a total home interior company that merchandises furniture, home-equipment, interior props and fabrics. It uses the service for agency and affiliate contracts in the re-house affiliate and the agency division and has used more than 16,000 cases as of 2019.
The e-contract service system has greatly increased the efficiency of work between contractors by linking to the existing ERPs without any changes. It can eliminate the space-time constrains of storage and management and significantly reduced in contract time from A to Z.
This system is utilized by a general food company Pulmuone(풀무원) that distributes fresh or eco-friendly foods and beverages, when the sales support team make contracts with franchisees and agents.
Pulmuone adopted the system for reducing inefficiently lengthy time during proceed with existing written contract, streamlining contract-related procedures and improving convenience. Therefore, it has significantly improved the cost savings.
It is expected that BusinessOn, has stably provided e-contract service through the cloud that even can encompass from individuals to small and medium-sized enterprise, will become more valuable in the non-face-to-face market area. The company with numerous experiences in link-building ERPs which is mainly considered by global and large corporations, provides open-API(application program interface) with their subsidiary Glosign(글로싸인) and full-line-up from B2B to B2C as well.
The company announced "We've been leading the electronic document industry with one step ahead preparation. As companies that have been watching from one step back are getting used to e-contract based on SaaS or linking-construction ERPs according to their situation, the domestic electronic contract market will continuously expand. We will continue to lead the industry now and for ever."
- Reporter Anna, Blocks Avenue/Annajh99@yeah.net
-Editor 2seasons/a5995669@naver.com