Sanf Co., Ltd. planning and manufacturing Japanese health care food such as natokinase, glycosamine and collagen... seeking export channels to China, South East Asia

[Blocks Avenue Mark .editor]

Sanf Co., Ltd. (CEO Choi Chang-beom) is looking for a Chinese company to export japan's health care food brand to China and middle asia.


Sanf Co., Ltd. was established in Tokyo, Japan in 2000 and its been 20 years career in trading field of health care food, (taiwan) amino fertilizer, (Germany) special hwasung fertilizer, France collagen, (Korea) Chlorella so on.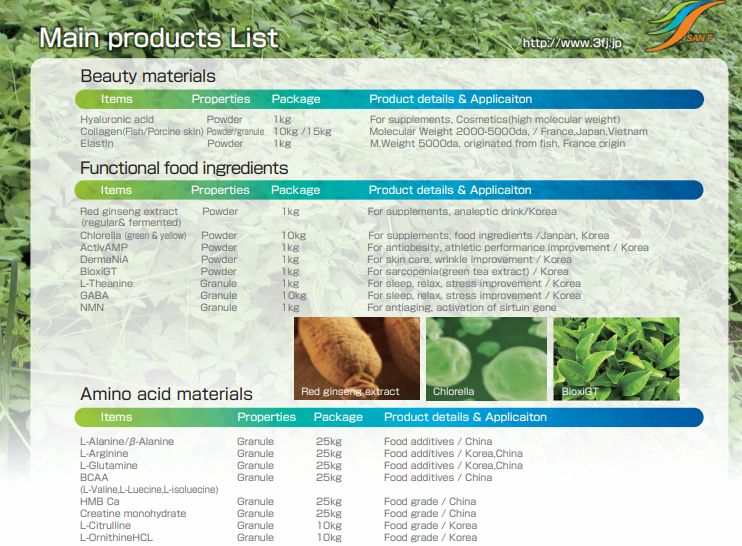 Based on Japan, Sanf Co., Ltd. has been building a stable reputation mainly in trade business with Korea, China, Southeast Asia, etc.


Through these kinds of trading business, the company has been providing customers with information on overseas markets through know-how accumulated with foreign companies and supplying above products to Japanese or overseas markets.


Especially planning of Japanese health foods such as natokinasesuch, glycosamine are manufactured in japan and exported to China, Southeast Asia, and other countries or distributed to also in Japan.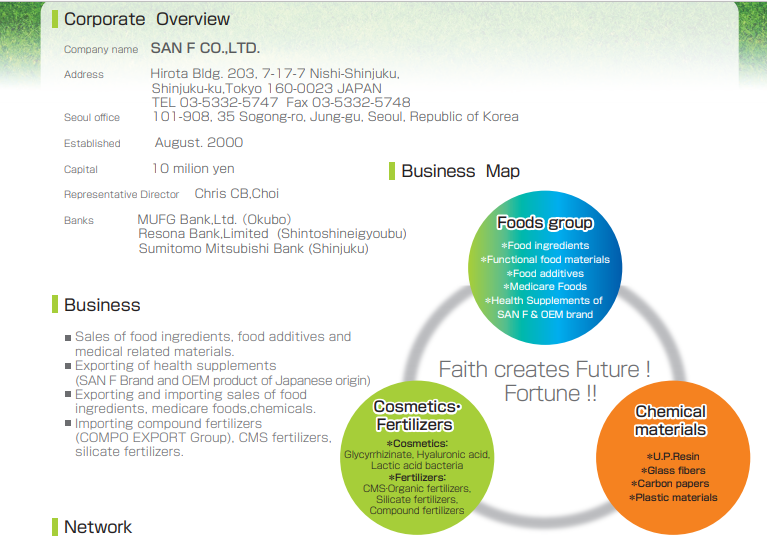 Sanf Co., Ltd. could execute a role of sales agent of France's Ruslo (Collagen), Germany's Compo export (Hwasong Special Fertilizer), Taiwan's Bethan (Aminoviryo), and Korea's (Clorella).


The head office is in Tokyo, Japan. Hokkaido.Yokohama.I run a warehouse in Osaka and sell it in stock.


This year, the company tries to secure a chinese and middle asian market for health care food of japanese brands.


Sanf Co., Ltd. imports Chinese raw materials and produces Japanese health care brands.


Also attempting to export planned brands, produced and manufactured by Sanf Co., Ltd. and sell in forms of OEM form to China, Southeast Asia and Bangladesh.


Brand name Natdokinase which is going to be exported to China is derised from 'Natto' ;a Japanese soybean fermented food made by fermenting boiled soybeans.


Sanf Co., Ltd. currently planning to export glucosamine health care foods (natural amino sugar) to Southeast Asia and other countries by making as a form of pills.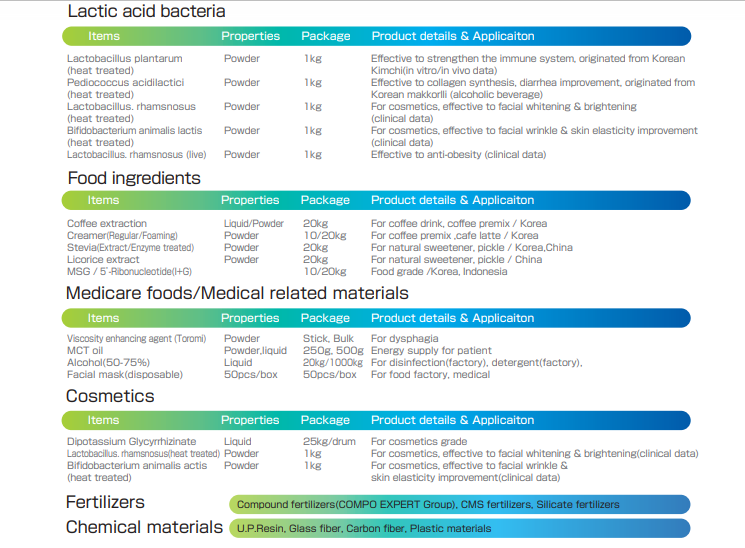 Meanwhile, CEO Choi Chang-beom of Sanf Co., Ltd. founded Sanf Co. in 2000 and has been running it for more than 20 years, based on his experience in Clay Valley and took training program at Tokyo University.
Editor Mark / blocksavenue@gmail.com